---
CHURCH CONSULTING
PERSONAL PROFILE SYSTEM
WEB SOLUTIONS
I have started my own business, Kairos Computer Solutions, specializing in web site design, and many other computer related areas. Please check it out if you need a web site, or computer help.
Please update your bookmarks.
I am now a seller of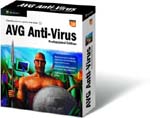 Please click the picture if you want to buy it and I get a small percentage. I use this program and I recommend it to all PC Users. There is also a Linux version. It is cheaper than the other "big-name" products and works just as good.

©1999 - 2005 Lawrence M. Hamilton, Jr. All Rights Reserved
lmh@hamiltongensociety.org
Last updated February 19, 2005